How Can We Help You?
Your personal living space matters.  An attractive, warm, and welcoming environment assures we will be happy, healthy, and productive. Kathleen Barlotta Designs offers a full range of home staging and design services including staging, interior design, redesigning and reworking of spaces, color consulting and professional shopping to help transform ordinary spaces into extraordinary places.  Whether your goal is to enhance your current living quarters or stage your home for sale, our experienced staff will make the process easy, enjoyable, and affordable for you! 
Staging Matters
People often confuse staging with interior decorating, but they are fundamentally different. While interior decorating is an expression of the homeowner's taste, professional staging creates an space in which prospective buyers can most envision themselves living.
According to the International Association of Home Staging Professionals, staging a home can reduce a listing's time on the market by one-third to one-half, and could fetch as much as 10 to 15 percent more than an empty home or a home not properly staged.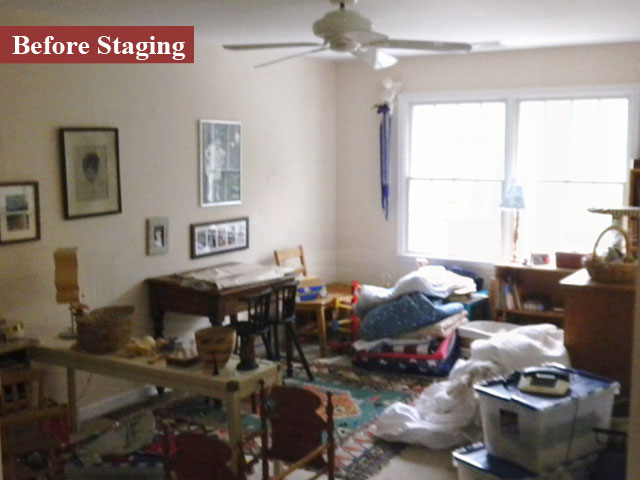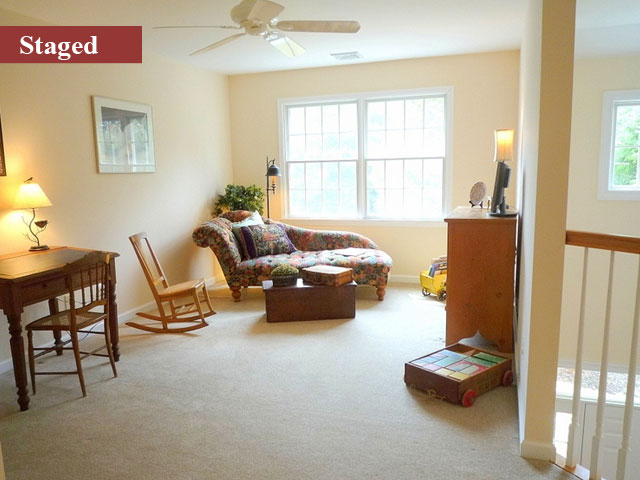 Kathleen Barlotta Designs' home staging mission is to transform your property into one that buyers will want to make their own. Through our expert staging services, we will accentuate the architecture and space to enhance your home's innate character and beauty, so that the most appealing aspects of the interior and exterior of your home will shine through.
Come learn more about how we accomplish this transformation through Kathleen Barlotta Designs' comprehensive home staging services.
Design Matters
If you are looking to spruce up your home, give it a major makeover, or simply enhance your existing space, Kathleen Barlotta Designs can create an interior environment that is not only comfortable and aesthetically pleasing, but will most closely reflect your personal living style and taste.
Our interior design and redesign capabilities include a full array of innovative and creative solutions including space planning, color coordination, furniture selection, lighting, and more to improve the functionality and visual appeal of your living quarters.  
Come learn more about Kathleen Barlotta Designs' extensive interior design services.
Whether you are staging to move or designing to stay,
Kathleen Barlotta Designs will create
that special place you want to come home to!